DOJ Unseals Indictment Charging U.S. Resident With Acting As An Agent Of Egypt Government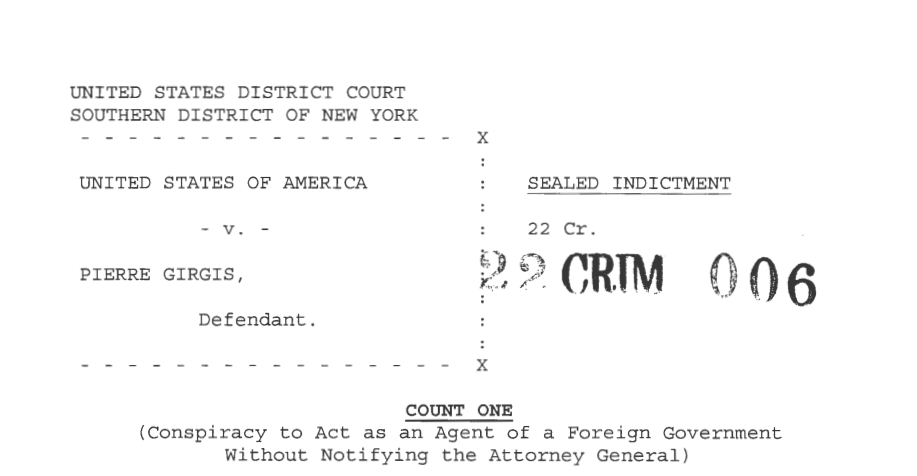 On January 6, 2022, the Department of Justice ("DOJ") unsealed an indictment charging Pierre Girgis, a dual U.S.-Egyptian citizen, with acting and conspiring to act in the U.S. as an unregistered agent of the Egyptian government, a violation of 18 U.S.C. § 951.
From approximately 2014 to 2019, Girgis is alleged to have tracked and obtained information about Egyptian President Abdel Fattah el-Sisi's political opponents in the U.S. The indictment also alleges that Girgis used his connections within U.S. law enforcement to obtain non-public information, arranged benefits for Egyptian officials in Manhattan, and coordinated meetings between the U.S. and Egyptian law enforcement. DOJ also accused him of attempting to arrange for Egyptian officials to attend US police training. These activities required registration with the Attorney General as a foreign agent, according to DOJ.
The statute Girgis was charged under is similar to the Foreign Agents Registration Act, which has become a DOJ enforcement priority in recent years.
For more information regarding FARA, please contact us using our online form.
An Informational Resource in a New Era of Foreign Agents Registration Act Enforcement.
Search
Bios
Jump to Page